The BEC also supports the UA Masters in Secondary Education, Alternative Path Program students. Over 5M in Federal grant funds over the last nine years have helped support recruitment and retention of secondary STEM teachers in our regional schools, currently through our Noyce Borderland Scholars and  our Noyce Borderlands Master Teacher Fellows program. BEC programming, through Sin Fronteras provides relevant professional development opportunities for all Southeastern Arizona education professionals in the areas of asset-based pedagogy, Equity Literacy and the future of education, resilience and trauma informed instruction and inquiry based STEM instruction Strategies.  Our Critical Conversation series focuses on issues that impact youth and families of southern Arizona. 
Alternative Path to Certification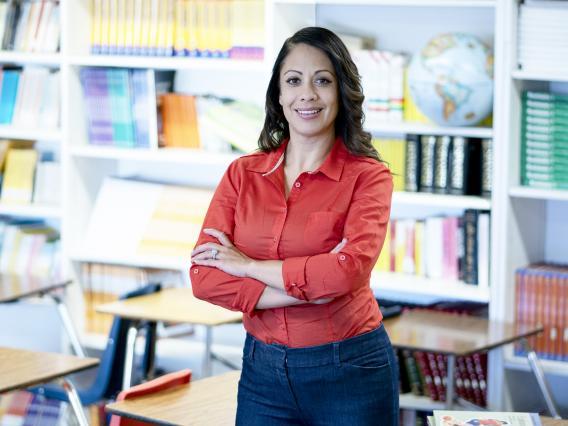 CHANGE THE WORLD: BECOME A TEACHER
Teaching allows you to impact the world for the better! We are looking for Vets, college grads with a commitment to social justice, recent college grads from the borderlands of Arizona, and mid-career changers who want to become the kind of teacher who changes the lives of their students.
The M.Ed. in Secondary Education offers a pathway for students with a Bachelor's degree - as a member of a robust learning community, you learn to earn as you learn and teach by doing it! To learn more about the program and requirements,  you may complete an Interest Form if you're ready.
View the Video
Secondary Education Course Rotation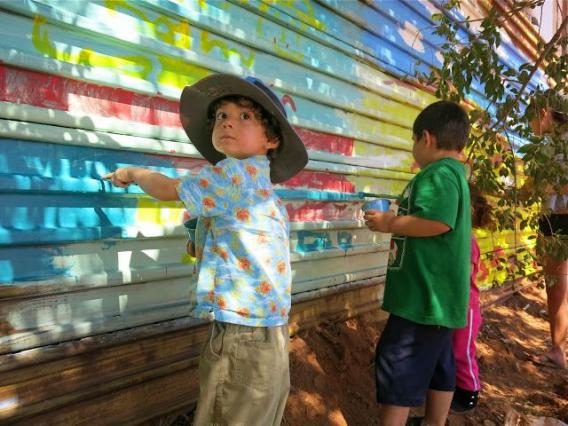 SIN FRONTERAS
The University of Arizona, College of Education Borderlands Education Center, in partnership with UA Sierra Vista, is providing FREE professional development (PD) programming in support of teachers in our impacted rural communities in Cochise County. 30% of the student populations in some of our rural districts live in poverty. Sin Fronteras provides monthly programming in STEM education and asset-based pedagogical training for borderland K-12 teachers in Cochise County and Círculos Math Teacher Circle events in collaboration with Cochise College.  The Monthly hybrid PD sessions will be offered during the academic year, providing participants a choice of content in the areas of STEM Inquiry-Based, Equity and The Future of Education, and Teacher Health & Resilience. CEU Credits provided.
Learn more about Sin Fronteras.
Noyce Borderlands Scholars & Fellows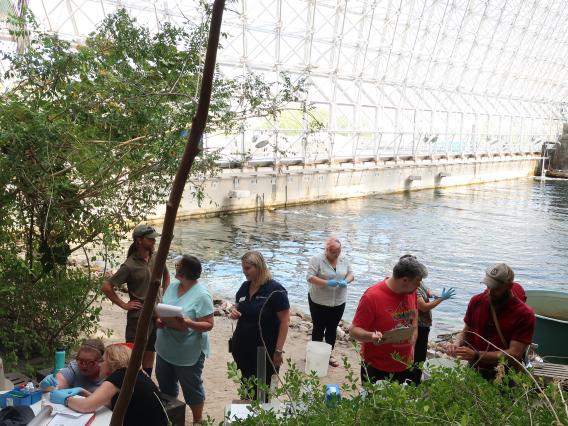 NSF NOYCE PROGRAMS
Awarded in 2016, The University of Arizona College of Education M.Ed. Secondary Education program has received a grant from the National Science Foundation (NSF) to support the recruitment and preparation of STEM teachers in Southern Arizona high schools and middle schools. The Collaborative Noyce Border Scholars Program along the Arizona-Mexico Border is a collaboration among the University of Arizona College of Education. (NSF Award #1557369)
In 2020, the program was honored with a second Noyce Award, Building Cultrually Compenetent STEM Teacher Leaders for Rural, High-need Schools Near the U.S. Border with Mexico which aims to address the critical shortage and low retention of STEM secondary teachers by overcoming opportunity gaps in the STEM experience. (NSF Award #1950129)
The Noyce programs are offered in collaboration with University of Arizona Biosphere 2 and Cochise College 
Scientia - Inspiring Teachers in the Arizona Borderlands